Wastech Group participated in the Malaysia International Agriculture Technology Exhibition (Agri Malaysia AGMY) 2022, held from September 22nd to 24th. This event showcased the latest advancements in agriculture technology, and we were pleased to have the opportunity to contribute. Our exhibit featured several innovative solutions, including a live running irrigation system, IoT sensors, specialty fertilisers, and informative talks on precision irrigation and fertigation for durian plantations.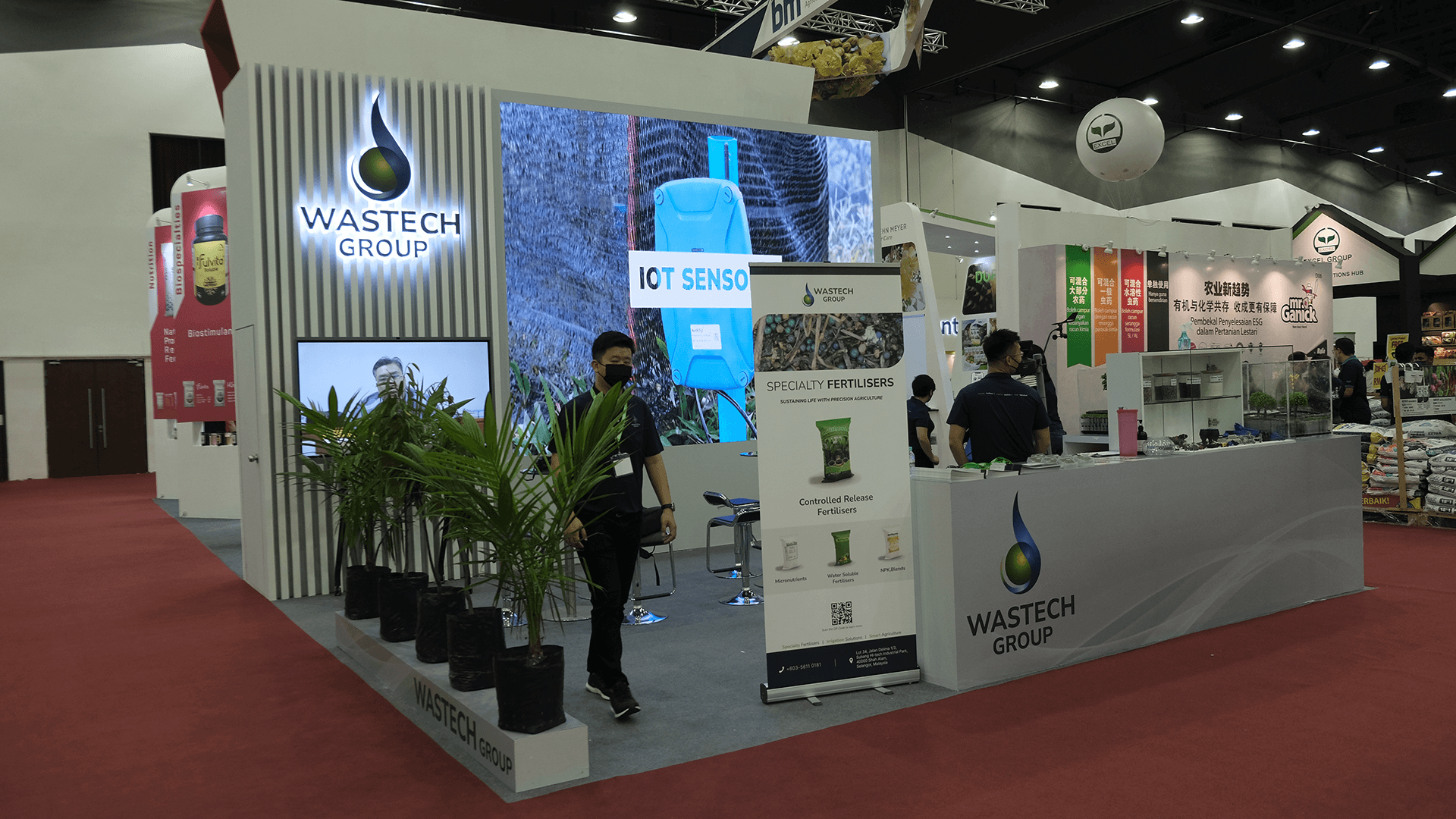 At our booth, one of the main highlights was the live running irrigation system, which demonstrated efficient water management practises for sustainable farming. Visitors had the opportunity to observe the system in action, showcasing its practical and effective approach to irrigation.
In addition to the irrigation system, we showcased our latest IoT sensor technology. These sensors enable real-time monitoring of various farming parameters such as soil moisture, temperature, and nutrient levels. By incorporating IoT technology into agriculture, farmers can gain valuable insights and make informed decisions to improve crop yield and quality while reducing resource wastage.
Alongside the technology demonstrations, our experts delivered an informative talk on "Precision Irrigation and Fertigation for Durian Plantation." The presentation emphasised the significance of precise water and fertiliser application in durian cultivation. Attendees had the opportunity to learn about the benefits of these practises in enhancing crop yield and quality. This session sparked interest among participants who were keen on adopting such techniques in their own farming operations.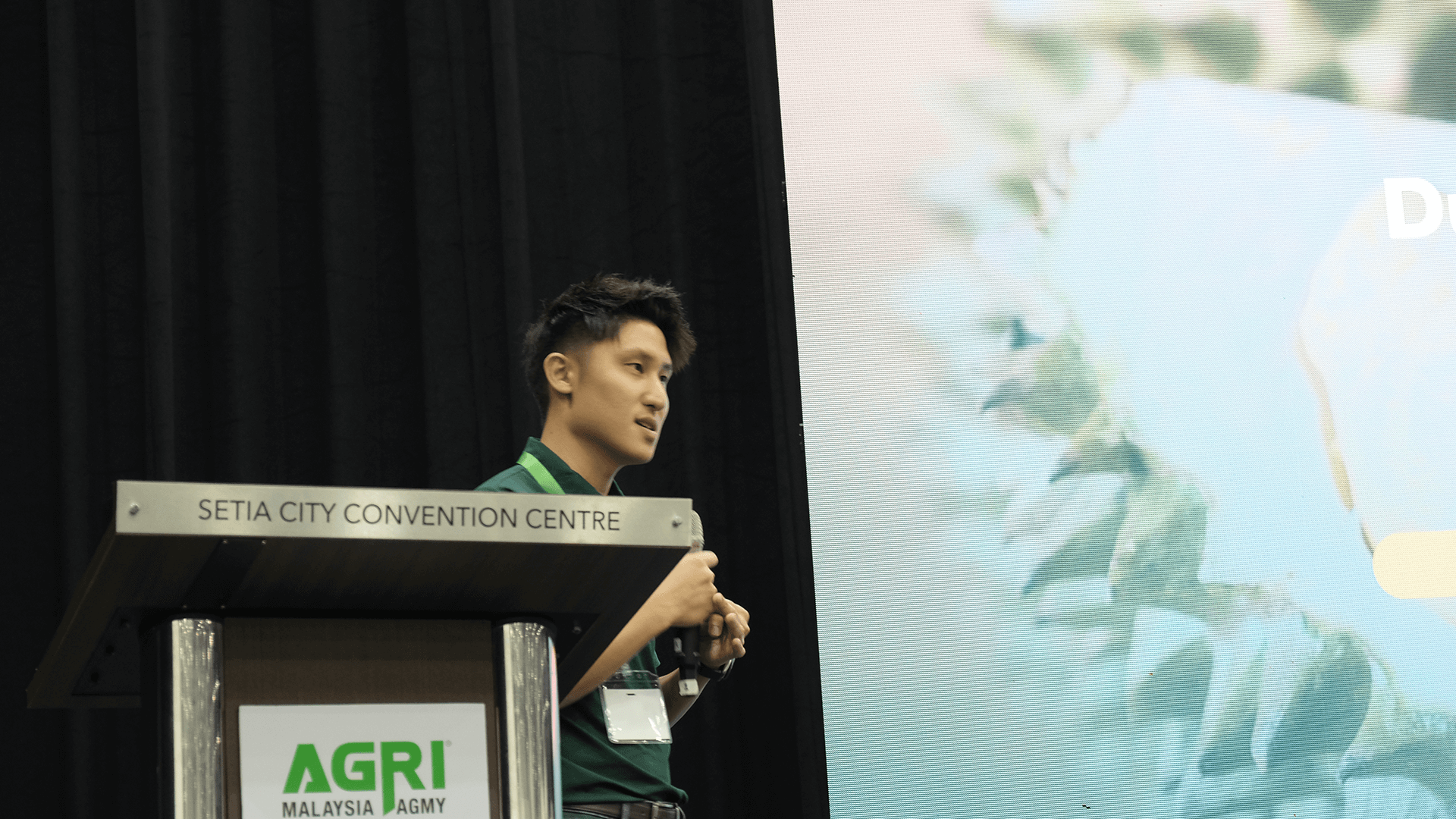 In addition to the talks and technology, we also showcased our range of specialty fertilisers. These fertilisers are specifically formulated to promote soil health and optimise yields in a responsible and sustainable manner. Visitors were able to explore the benefits of our specialty fertilisers, which have already gained recognition for their effectiveness in enhancing crop productivity.
Participating in Agri Malaysia AGMY 2022 allowed Wastech Group to highlight our commitment to integrating innovative technology and practises into agriculture for a more sustainable future. Engaging with industry professionals, potential collaborators, and clients at the event opened up opportunities for partnerships and growth.
We extend our appreciation to the event organisers for their efforts in hosting a successful exhibition, and we would like to express our gratitude to all the visitors who showed interest in our technology and products. For the latest updates on our upcoming events, products, and advancements in agricultural technology, please visit our website and follow our social media channels. Wastech Group remains dedicated to driving change and innovation in the agriculture sector, with a focus on irrigation, IoT, precision practises, and responsible fertilisation.